A crucial aspect of the Manage and More program is the diverse array of events available to our scholars.

These events serve as dynamic platforms for networking, and idea sharing, facilitating our unique community spirit. Stay tuned for our upcoming events and seize the opportunity to immerse yourself in our thriving entrepreneurial community, to forge meaningful relationships, and to draw inspiration from every interaction.
Start-up Tours
Every semester scholars organize a tour to one of the buzzing start-up cities in Europe to meet exciting companies, immerse in foreign cultures and bond with fellow scholars. Below you get a glimpse of some of them.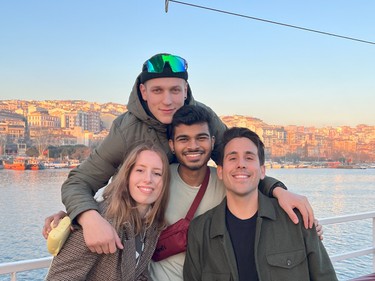 Istanbul
Turkey
"I loved experiencing the city through an entrepreneurial lens. Everbody was very impact-driven and visiting the entrepreneurial ecosystem naturally gave us all a true understanding of how Istanbul's start-up scene is developing. Personally, I also enjoyed pitching MM to Kworks - the entrepreneurship research center of Koç University and was surprised how well known UnternehmerTUM is in the European entrepreneurship ecosystem. " Ashutosh Gursale, G38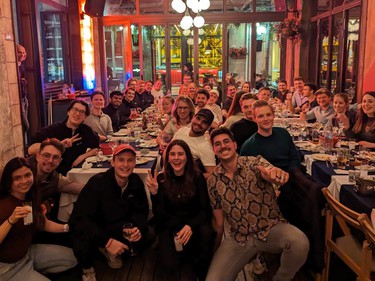 Milan
Italy
"I truly enjoyed the start-up tour to Milan that I did at the beginning of my first semester. I was one of the lucky scholars from a new generation who got a ticket and together with a couple of new friends we went on a road trip there. I believe that it's the best way to start your MM journey as you directly get a chance to get to know many scholars and alumni in a relaxed atmosphere." Vladimir Smoley, G38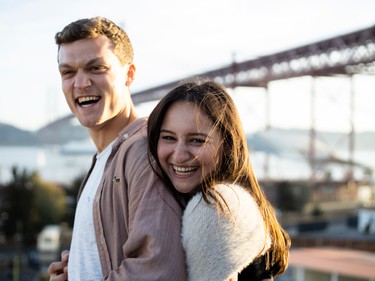 Lisbon
Portugal
"Experiencing how innovation and tradition blend in this pulsating city while enjoying the southern sun was a blast. Furthermore, I did not only get to know a new city but also my MM family from another side, having some completely different experiences! It's a 'Klassenfahrt' like back in schooldays, just way nicer!" Felicitas von Braunmühl, G37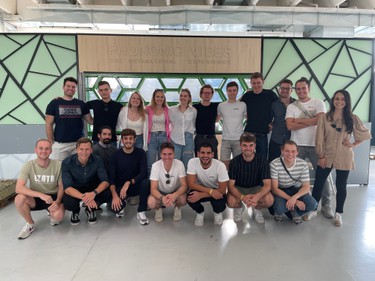 Berlin
"Since I joined the tour even before I was accepted to the program most of the other people were strangers to me, but they became friends throughout the trip, and I realized for the first time what the Manage and More community is all about. What a time: During the day inspiring discussions with great founders and at night dancing past sunrise to techno music. Until today stories from those great four days keep coming up." Janick Hofer, G38
Events with Partner Companies
Throughout the semester there are a number of events organized by our partner companies available to scholars. These include networking events, workshops and experience days.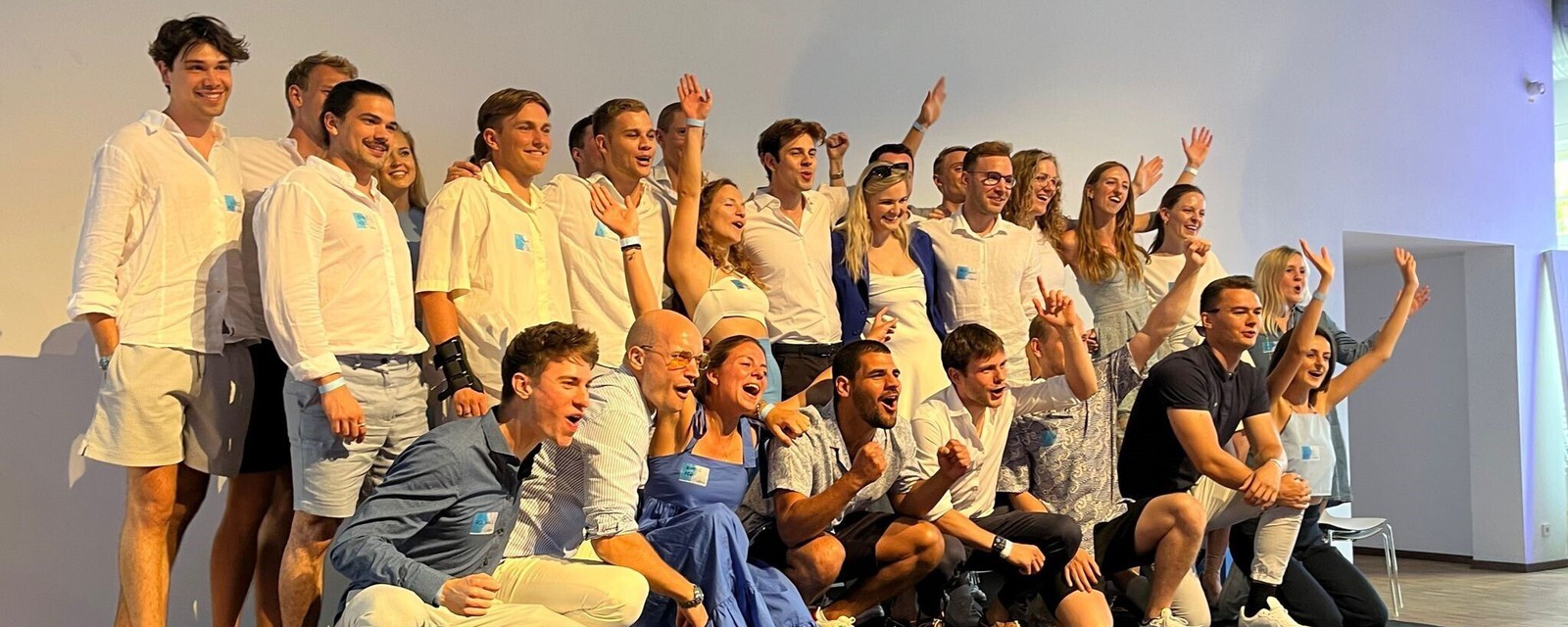 We also Like to Party Whoop
Underneath all the brainstorming sessions, pitches, and strategy discussions, we're a community that knows how to let loose and celebrate.
From sun-soaked summer fiestas to cozy winter gatherings, and the much-anticipated graduation festivities, our parties are legendary. It's where we toast to our successes, share laughter, and create unforgettable memories.
Apply now!