A crucial aspect of the Manage and More program is the diverse array of events available to our scholars.

These events serve as dynamic platforms for networking, and idea sharing, facilitating our unique community spirit. Stay tuned for our upcoming events and seize the opportunity to immerse yourself in our thriving entrepreneurial community, to forge meaningful relationships, and to draw inspiration from every interaction.
Start-up Tours
Every semester scholars organize a tour to one of the buzzing start-up cities in Europe to meet exciting companies, immerse in foreign cultures and bond with fellow scholars. Below you get a glimpse of some of them. 
Events with Partner Companies
Throughout the semester there are a number of events organized by our partner companies available to scholars. These include networking events, workshops and experience days.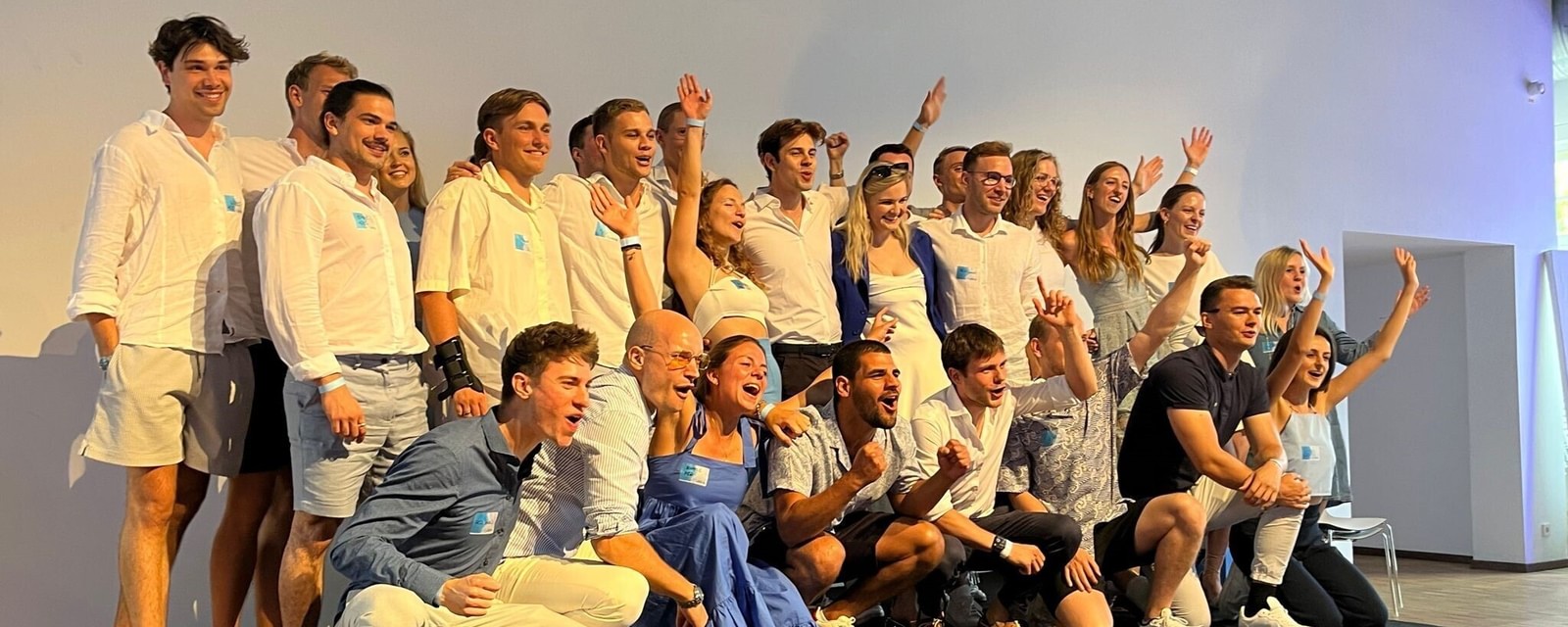 We also Like to Party Whoop
Underneath all the brainstorming sessions, pitches, and strategy discussions, we're a community that knows how to let loose and celebrate.
From sun-soaked summer fiestas to cozy winter gatherings, and the much-anticipated graduation festivities, our parties are legendary. It's where we toast to our successes, share laughter, and create unforgettable memories.
Apply now!